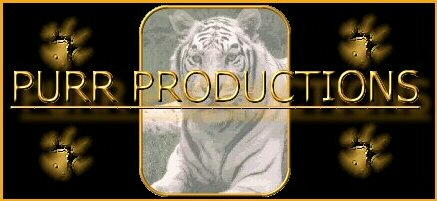 ---
Registration

Hotel Information

Hilton-Toledo
3100 Glendale Ave
Toledo, Ohio
419.381.6800


Hotel Registration:
50 rooms have been reserved.
The following rates are guaranteed and will be held until
March 14, 2000.

single: $69.00
double: $74.00

The above rooms will be held until March 14, 2000. After that date,
all rooms not reserved will be released for general sale. The
Hilton will continue to accept reservations after that date on a
space available basis only, at the special rate.

IN ORDER TO RECEIVE THE DISCOUNT RATE BE SURE TO LET THE
RESERVATIONIST KNOW THAT YOU ARE
WITH THE AOL/PURR PRODUCTIONS GROUP
**ATTENTION THESE ROOMS ARE SOLD OUT FOR SAT APRIL 15TH! HERE ARE A COUPLE HOTELS CLOSE BY: QUALITY HOTEL (CHOICE HOTEL) AFFILIATED WITH COMFORT INN. 2429 S REYNOLDS RD, 419.381.8765, 1.800.4.CHOICE, AS OF TODAY 4/1 THE RATES ARE $59.00 SINGLE OR DOUBLE, FIRST 2 FLOORS. $79.00 SINGLE OR DOUBLE, TOWER FLOORS.HOLIDAY INN 2340 REYNOLDS RD, 1.800.465.4329,419.865.1361 ROOMS ARE $89.00 ORE NIGHT SINGLE OR DOUBLE.



---


Party Registration:
click here for more Party Details

EARLY REGISTRATION $70.00
FIRST 50 REGISTRATIONS, WILL BE ELIGIBLE
FOR A DRAWING ON SATURDAY MORNING FOR $70.00!
(JAN 15- FEB 15)


REGULAR REGISTRATION $89.00
(FEB 15-APRIL 1)


LATE REGISTRATION $99.00
(APRIL 2-14)


REGISTRATION INCLUDES:

DONATION TO THE AMERICAN LUNG ASSOCIATION
LIVE ENTERTAINMENT
DINNER BUFFET W/SERVERS
LOCAL TRANSPORTATION
KEEPSAKE PHOTO DISC
FREE DRINKS
TROPHIES
T SHIRT
(state size when registering)
KARAOKE

YOU MAY REGISTER PER DAY
IF THE TOTAL WEEKEND PACKAGE IS NOT CONVENIENT

Daily Rates Early : $55.00 / Regular: $ 60.00 / Late: $ 75.00



---


NEED HELP WITH TRAVEL ARRANGEMENTS?
Check out the sites below

Travelocity
Priceline
If on AOL click here


---
YOUR PAYMENT SECURES REGISTRATION

METHOD OF PAYMENT:
MONEY ORDER, OR CASHIERS CHECKS ONLY!
NO PERSONAL CHECKS PLEASE :-)

PLEASE BE SURE TO PUT YOUR SCREEN NAME ON YOUR MONEY ORDER/CASHIERS CHECK

ALSO STATE YOUR T-SHIRT SIZE



---


MAIL TO:

G. PARIS/PURR PRODUCTIONS
PO BOX 151
SYLVANIA, OHIO 43560-3833


BACK TO



HOMEPAGE